30g Silver Copper China Panda Coin Set Chinese Limited Tri Metal 2017 Denver ANA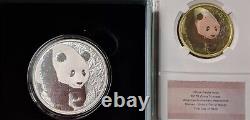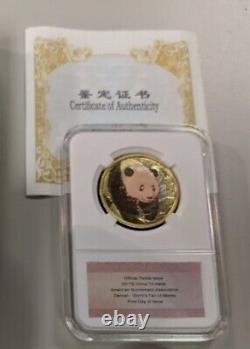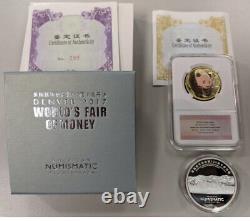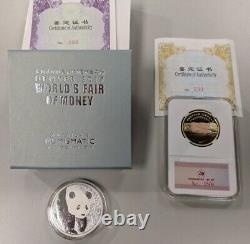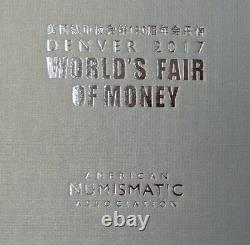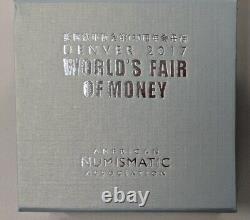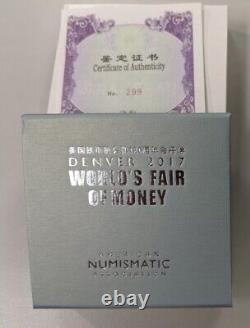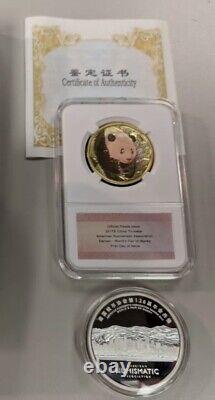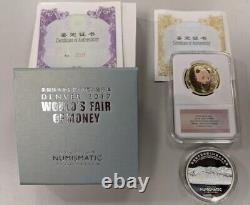 China 2017 Denver ANA Panda Tri-Metal & 30 g Silver, 2 pc Coin Set. China - Denver ANA Panda Set Scarce! Both with matching serial numbers. A 30 gram silver panda, and a tri-metal copper panda. Minted by the Shanghai Mint.
Both the silver piefort and the ti-metal piefort have a mintage of only 100 pieces each. The obverse features a Panda & the S mintmark designating that it was minted by the Shanghai Mint in China. The reverse depicts a mountain skyline in Denver, and the issued year 2017. Each tri-metal commemorative contains brass, copper-nickel, and copper, and is 30 mm in diameter, round sharped. All commemoratives are individually numbered on the side of the commemorative.
In addition, each Certificate of Authenticity is individually numbered from 001 to 100.